Providing Strong & Steady Support
Since 2006, DMG has been organizing, transporting, and supporting rapid response facilities to natural and man-made disasters across the globe.
With a complete inventory of assets and transportation capabilities, our experienced team is able to quickly navigate and deliver the necessities of disaster management. From natural disasters to civil disruptions, mass gatherings, and military operations, we can be onsite with comprehensive support services in a matter of hours.
Disaster Response & Responder Support Basecamps
With years of experience in the emergency mobilization of assets and personnel following a disaster, DMG is able to rapidly construct large-scale turn-key base camp operations within 72 hours or less of contract issuance. Structures support evacuees, volunteers, National Guard personnel, and essential local, state, and federal contractors. 
DMG has a proven capability to provide support for the following natural disasters:
hurricanes

earthquakes

floods

forest fires

tornados

winter storms

tsunamis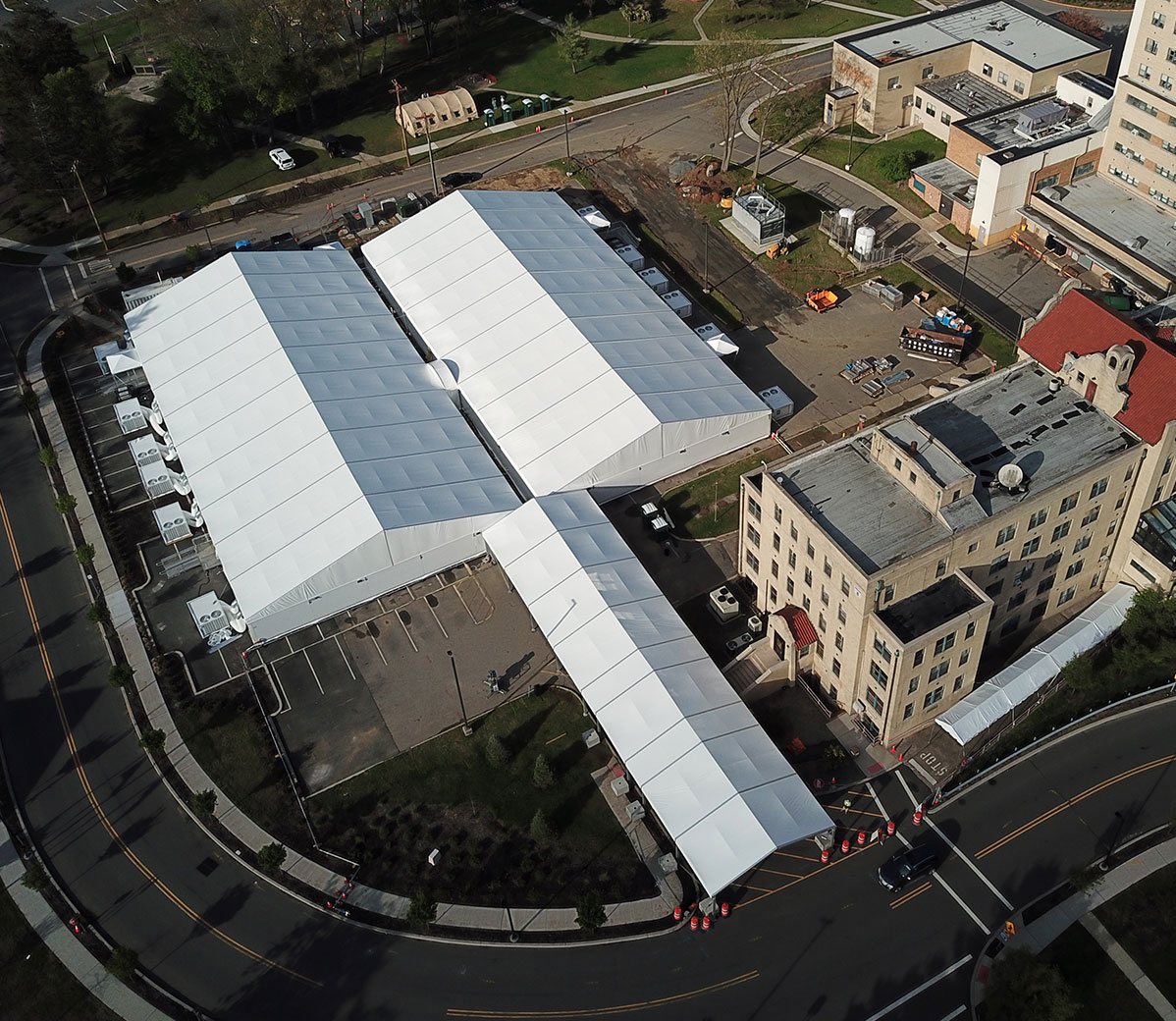 Health and Human Services Support
With a proven past performance to build large-scale human health and support facilities, and one of the largest inventories of life support assets in North America, DMG can provide best-in-class solutions for any urgent medical crisis facing any nation. DMG has helped armed forces respond to migrant crises around the globe and is currently providing life support facilities for thousands of Americans based at numerous facilities in seven states.
DMG provides ongoing supplies and project management within the following realms of human services support:
basecamp and life support services

mobile vaccination sites

pharmaceutical testing & delivery facilities
US Military Basecamp Support
The United States Armed Forces maintains the ability to rapidly mobilize both assets and personnel throughout the world in a very limited time frame. DMG has the ability to support the US Armed Forces through the provision of Forward Operating Bases (FOB) both in theater and domestically for Mission Readiness Exercises (MRX), Special Forces Mission Support, Border Patrol Facilities, National Guard Training, and Homeland Security Support Facilities.
DMG offers turnkey support facilities for a wide range of military endeavors, including: 
Border crossing

Terrorism

Military billeting

Command and control centers

Refugee housing

Quarantine facilities

Vehicle inspection points
Streamlined & Rapid Response
Disaster Management Group specializes in the rapid deployment of temporary life support facilities, including:
Basecamps
Hospitals
Dining areas
Sleeping quarters
Sanitation stations
Power generation facilities
Laundry facilities
Climate control spaces
Communications hubs
Creative Solutions for New Scenarios
DMG prides itself on maintaining long-lasting relationships, as well as building new alliances through the development of unique, issue-specific response systems. Our team holds extensive experience in hurricane, tornado, and earthquake responses; oil rig explosions; border life support services; and mobile vaccination units – allowing us to take on new challenges with intelligence and insight.
Ready to start your deployment?